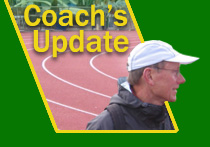 9-15-2017
Smoke-free? Willamette entries. Train again!


Hello, UO Club runners — (Sunday, September 10, 2017)

We have just two weeks until the start of fall term! No one showed up for 8am runs last week. There were few runners here in Eugene, but there was a lot of smoke! Fortunately there were enough volunteers to fulfill our six-match volleyball crew commitment. It was touch-and-go yesterday afternoon when only Dana Fry and Kylen Fleishman were there to finish the match which was during the UO football game. Thank you both!

Our volleyball crews already have earned $1200 for our Club! Thanks to all.

Let's restart our 8ams runs from my house this week. Then, for one week starting September 18, we'll meet on the IM field at 10am. Once school starts, we'll be back to our 3pm sessions.

The UO cross country meet was cancelled last Thursday because of smoke. So, our first race of the season will be the Willamette Invitational on Saturday morning, September 30, at the end of the first week of classes. Entries are already open for that meet!

It seems that smoke isn't much of an issue now. We've had rain in the Willamette Valley and the winds have been favorable. It's time to resume your training! My suggestions are below.

Volleyball is done for now. The real challenge is over. We'll have two matches every other weekend for the rest of the season, through mid-November.

Have you registered online for the Club yet? Please do it if you haven't. Taylor's instructions are below.

We have more newcomers than ever before!



We'll meet Monday, September 11, through Friday, September 15, at 8am.

I live at 1012 E. 21st Avenue, on the corner of 21st and Harris. From the dorms, that's six blocks south on Agate Street, then five blocks west on 21st. You run. I ride my bike!



After the smoke-out last Thursday, our cross country season will start on Saturday, September 30, at the Willamette Invitational in Salem. It's the largest meet, other than NIRCA Nationals, and by far the highest quality meet of our season. It's also the first 8km race for our freshmen guys. Women run 5km.

The men's race is at 11:00am, women at 11:50am. We provide van transportation. Your entry fee is $10 on race day.

Entries are due to me by 11am on Monday, September 25…that's the first day of classes, before we meet for the first time at 3pm. THINK AHEAD! It's up to you to tell me that you want to race!

To enter, email me at or text me at 541-954-0263. You will not be entered until I respond!



We now have just two weeks until school starts and nine until NIRCA nationals in cross country. Here is Week #7, beginning September 11:

Hill reps -- Do 20-30 minutes of hill running, like two weeks ago. Run up, jog down. Don't run faster or harder than race effort uphill...very easy on the downhill unless the downhill is very gentle. The 20-30 minutes is total running time including both uphill and downhill, excluding warmup and cooldown. This is preparation for NIRCA regionals and nationals which are on hilly courses.

Cruise intervals -- 3-5 x 4:00 with just 1:00 jog recovery. You should know now that these reps are run at lactate threshold, the same as tempo run pace. Cruise intervals are a tempo run broken up into repetitions with very short rest. Some people feel that cruise intervals are less stressful than a tempo run. Others feel that it's easier to find a groove doing a tempo run, and that the speeding up and slowing down in a cruise interval workout is challenging.

Long run -- same as last week.

For reference: Tempo run description: "Go out for your regular run...in the middle of it, speed up a little, to a faster pace which you can hold comfortably for 20-25 minutes. This is somewhere near lactate threshold. It feels brisk, good, and easy to sustain for several minutes. It's not even close to cross country race effort or 10km race effort. Someone who sees you running at lactate threshold will know that you are not just out for a run, but will not wonder if you are in a race."

- - - - - Week #6 is below - - - - -

4-5 x 3:00 (current XC race pace) with 2-3:00 jog-walk. Do this on a soft surface, not pavement.

On another day, do relaxed strides...10-15, with 1:00 of walk and jog between. Do every third stride harder than the others. Again, run this on track, grass or dirt...not pavement.

On another day, during your easy run, do two brisk reps of 4:00...these are at lactate threshold. They should feel good!

Increase your weekly long run by one mile if that seems reasonable. The goal is to be able to do 12-15 miles routinely during the season, on the weekend.



Sat, Sept 30, Willamette Invitational, Bush's Pasture Park, Salem

Sat, Oct 7 UO Club race "qualifier", Amazon Trail, Eugene, 9am,

Sat, Oct 14, George Fox Classic, Willamette Mission State Park, 9am

Sat, Oct 28, NIRCA Pacific Regional, Crystal Springs, Belmont CA (Bay Area)

Sat, Nov 11, NIRCA Nationals, East Lansing, Michigan

Sat, Dec 2, NXN community race, Portland




Thurs, Sept 14, OTC Monthly Run #7 5km, Amazon Park, 6pm
Thurs, Sept 21, Twilight River Run 5km, EWEB Plaza, 6pm
Sun, Oct 1, Tear It Up 5km, PH HS, Pleasant Hill OR, 9am
Sun, Oct 8, Oregon Women's Half-Marathon, Eugene, 9am
Thurs, Oct 12, OTC Monthly Run #8, 5km, Amazon Community Center, 6pm
Sat, Oct 14, Wonder Run 5km, Alton Baker Park, 11am
Sat, Oct 21, Ram Run 10km and 5km, Alton Baker Park, 10am
Sun, Oct 22, Run with the Duck 5km, Riverfront Park, 11am, FREE UO students
Sun Oct 29, Monster Mash 5km
Sun Nov 5, Autumn Trail Runs 3.5, 6, 10, 16 miles, Rexius, Ridgeline Trails, 10am
*Sun, Nov 19, EWEB Run to Stay Warm Half-Marathon, 5km, 10km, EWEB Plaza 9am

Information at: http://www.eclecticedgeracing.com/race-calendar.html



Registration is open for the 2017-2018 school year. It's required for both new members and returning members. Here's how:

NEWCOMERS:
1. Go to: https://orgsync.com/login/university-of-oregon and log in with your Duck ID
2. Search "Running Club" and go to the home page
3. Click "Join Now" in the right hand corner
4. Click the subtitle "Forms"
5. Select: REGISTRATION-Club Members 2017-2018
6. Begin form.

RETURNERS:
1. Go to: https://orgsync.com/50210/forms/263116
2. Begin form.

It's a very quick sign up. 'Gotta do it to run with the Club.



NIRCA is our national governing body, the National Intercollegiate Running Club Association.

NIRCA Nationals are in East Lansing, Michigan, on Saturday, November 11. It's on the campus golf course at Michigan State University. NIRCA Regionals, which we must attend, will be in late October.

This fall we will host a meet again as an alternative for our individual runners who can't to go to the Pacific regional. Our meet will be on October 7…very low key! Every runner who wants to go to Nationals must run in a NIRCA "qualifying" meet. Our meet and the Pacific regional are the two opportunities. I pick our top runners, based on the season's performances, who have run in one of the "qualifying" races.

NIRCA Nationals will cost us much more than $10,000 for 16 people to go on a four-day trip to Michigan.



NIRCA has announced the number of teams and individuals who qualify for the Championship race at Nationals. They will advance the top THREE men's teams from the Pacific Regional and the top TWO women's teams.

Other regions get 5-9 teams into the Championship race. The Pacific region finished four men's teams in the top 15 at Nationals last fall (first, second, eighth, fourteenth) but will only get three teams in the championship race.

In the women's championship race last year the Pacific region had three teams in the top 15 (sixth, eleventh, fifteenth) but will get just two teams this fall.

This means we will take the Pacific Regional pretty seriously.

Clubs which do not qualify may enter their runners in the "class races" at Nationals. There is a frosh-soph race and a junior-senior-grad race. We will NOT do that. However, the top 10 individuals in our Regional get to compete in the Championship race at Nationals. We WOULD do that.



We added three newcomers last week:

NEW Erin Smith

frosh, Mountain View HS Bend

NEW Emmalyn Leonard

frosh, West Linn HS

NEW Cecilie Hansen

Denmark

Mason Williams, , frosh, Portland, Jefferson HS, sprinter
Jaidin Tharanee, , frosh
Emma Stevenson , , frosh, Bend, Summit HS
Nathan Thompson , , frosh, Westview HS, sprinter

Tyler Hayward, , sprinter, transfer
Hunter Kellerman, , sprinter
Ben Schoonover , , frosh, Virginia
Carl Bieker, , frosh, Churchill HS, Eugene

Anna Geffen , , frosh, Stadium HS, Tacoma
Mark Wang, , transfer from Univ of Marin
Drew Cardinale, , frosh, Clackamas HS
Sayge Hansen, , frosh, Sheldon HS, Eugene

Marie-Rose Tonguino, , transfer, Guinea, Franklin HS Portland
Caela Fenton, , PhD student, English, Queen's University
Audrey Landes, , frosh, San Diego
Vadim Pelavin, , frosh, Vintage HS, Napa CA

Liam Taylor, , sophomore
Zach Schmidt, , grad student, Inver Grove Heights MN
Joshua Taylor, , sprinter
Neil Yotsuya, , frosh, West Linn

Lukas Ambrose, , frosh, Marshall HS, CA
Clara Ingraham, , frosh, Ballard HS, WA, sprinter
Callie Naber, , UO junior, Agoura HS, CA
Noe Jinez, , frosh, Kennedy HS, Mt Angel OR

If I missed you, please let me know!


'See you,
Tom
---
← Previous item | Next item →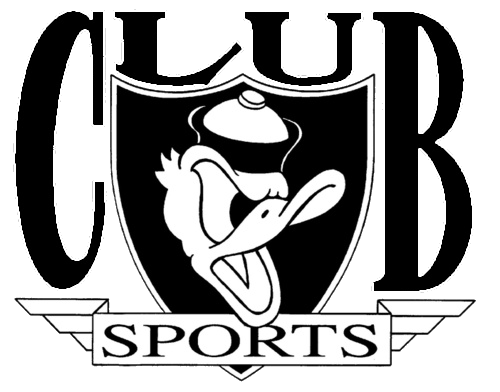 Who we are. What we do!

UO Running Club gives students the chance to get together to run, train and race. Most of our sessions are steady runs. A couple of days each week we offer harder training sessions (intervals, repetitions, hills, tempo runs, cruise intervals).

The club is coached by Tom Heinonen, a member of the US Track and Field and Cross Country Coaches Hall of Fame who coached the University of Oregon women for nearly three decades. In his time coaching the women, he transformed the team from a young program into an NCAA powerhouse. He retired in 2003 to start the club and has been coaching it since.

In the Fall, we compete in collegiate cross country races throughout Oregon, then finish our season at the NIRCA Championships, where we face other college clubs. In the Spring, we enter in collegiate track meets. Several of our runners earn the opportunity to race at Hayward Field each spring. There are road races throughout the year.

We have a wide range of talent and commitment levels, from recreational runners to All-Americans.

Club members receive an e-mailed workout schedule for the following week every Sunday. There is no fee to join the club.

All running sessions are optional. To join, just show up to one of the practices or contact one of us.

The Running Club is a great way to get together with students and to enjoy running!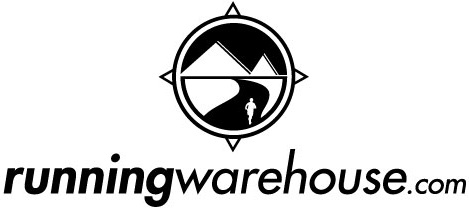 ******************************
'Starting a Running Club?
'Building Your Club?
Read this, a document written by our Club leaders!
******************************