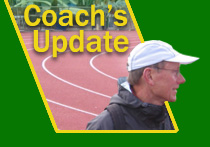 9-24-2020
3 R's: registration, rules, recommendations FINALLY!






Hello UO Running Club — (Thursday, September 24, 2020)

Finally, here is the sign-up form to join the UO Running Club for the 2020-2021 school year. And here are our rules and recommendations to keep all of us safe. All of this has been approved by the director of Club Sports, but some of it will change as we learn together how to function as a group in the age of COVID-19.

Everyone (new and returning members) MUST complete the online registration form before you run with the Club the first time. The link to sign up:

https://urldefense.com/v3/__https://uoregon.campuslabs.com/engage/submitter/form/start/405095__;!!C5qS4YX3!XsXLADIg0J5auubMV5sKRl9yCMSyfkToAfO7XGm6jv1mxuuANansFDAr4B7P_7ApNw$




All dorm residents have had a COVID-19 test and most will have been on campus for at least seven days before our first run together.

Club members not living in dorms: We recommend that you get a COVID-19 test (with a negative result) before you first run with the Club, OR that you stay away from our Club runs for at least seven days after arriving in Eugene this fall.




We will meet on school days at 3pm beginning the first day of classes, Tuesday, Sept. 29, on the the green turf rec field between the rec center and Hayward Field.




— Self-check symptoms (no fever, no cough, etc.) before arrival.
— Stay away from the walkway next to rec center. We will meet on the field wherever there are no other groups.
— Maintain 10 feet social distance at daily meeting and all running on fields.
— Leave bags/gear at daily meeting with clear separation. Better to not bring it!
— Wear a face covering/mask at daily meeting and wear it while running on campus.
— Run alone or in pairs while crossing campus, no grouping.
— Avoid pedestrians on sidewalks and at corners! Make it clear that our runners are trying to keep distanced from people!




Each day one person will oversee our group, usually one of the student officers or a coach. The leader —
— will ask if you've done a self-check for symptoms and will observe.
— will keep a daily attendance list for contact tracing purposes.
— will have a box of masks.
— will stay on the field until all runners have returned and will oversee runners until they leave practice.
— will encourage suggestions from runners.


That's it! There probably will be changes as we learn how to work together.

We haven't addressed sprinters who will want to train on the rec fields and the square track around the tennis courts. We got some good ideas from Club member Rob Fritz. We hope to have sprinters this fall.

Thanks to officers Eric Beyerle and Magda van Leeuwen, and to former officer Jake Willard (who likely will become an assistant coach) for your work on our preparations. We seem to be the first Club to organize this fall.

It's unlikely that I will be at any 3pm sessions because I am 75 years old and have underlying conditions. However I will often sit on my front steps around 3:10-3:15 pm so if anyone wants to run by and say 'hi,' I might be there!

Our success this fall depends on you not getting COVID-19 and on you not spreading COVID-19 through our Club! And it depends on public perception of you as you run across campus and in the community.

It's almost time!

'Hope to see you, distanced,

Tom Heinonen
coach
---
← Previous item | Next item →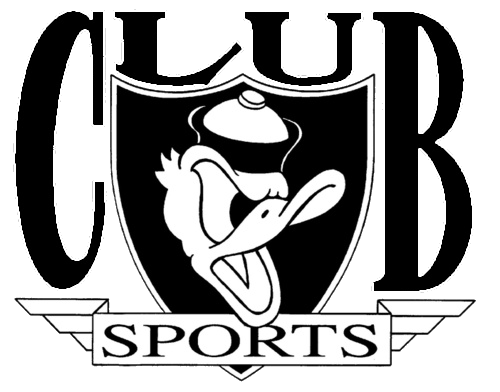 Who we are. What we do!

UO Running Club gives students the chance to get together to run, train and race. Most of our sessions are steady runs. A couple of days each week we offer harder training sessions (intervals, repetitions, hills, tempo runs, cruise intervals).

The club is coached by Tom Heinonen, a member of the US Track and Field and Cross Country Coaches Hall of Fame who coached the University of Oregon women for nearly three decades. In his time coaching the women, he transformed the team from a young program into an NCAA powerhouse. He retired in 2003 to start the club and has been coaching it since.

In the Fall, we compete in collegiate cross country races throughout Oregon, then finish our season at the NIRCA Championships, where we face other college clubs. In the Spring, we enter in collegiate track meets. Several of our runners earn the opportunity to race at Hayward Field each spring. There are road races throughout the year.

We have a wide range of talent and commitment levels, from recreational runners to All-Americans.

Club members receive an e-mailed workout schedule for the following week every Sunday. There is no fee to join the club.

All running sessions are optional. To join, just show up to one of the practices or contact one of us.

The Running Club is a great way to get together with students and to enjoy running!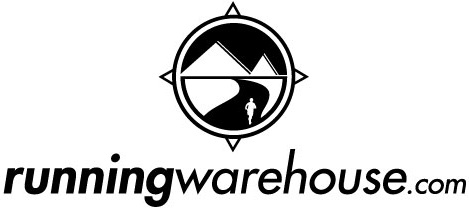 ******************************
'Starting a Running Club?
'Building Your Club?
Read this, a document written by our Club leaders!
******************************