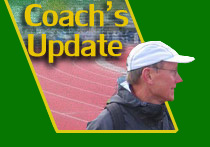 XC Deadline Monday AM, Sign up, $50 year
Hello, UO Running Club — (Saturday, September 24, 2022)

Everyone is on campus now! We'll meet at 3pm Monday through Friday starting September 26 at the edge of the intramural field next to the rec center. You'll see us! You can put your bags in a day locker in the rec center.

You MUST sign up online for Running Club first. The link is in the first section below. Once you complete the sign-up, you'll get a "pending" email. That's all you need.

Please glance through the headings below to see what applies to you.

— Your entry deadline for our first XC meet (Willamette) is Monday, Sept 26, at 11am.
— Volleyball! Two matches for our ball crews this week, Friday and Sunday. Fun!

Everything we do is optional, except sign-up.
REQUIRED ONLINE SIGN-UP FOR RUNNING CLUB
You must complete this sign-up before you run with the Club whether you are a new or returning member!

Registration Club Members 2022-23:

https://uoregon.campuslabs.com/engage/submitter/form/start/551773

FALL TERM WORKOUTS: WEEK #1
Monday through Friday, September 26-30, 3pm — meet on the intramural field next to the side of the rec center. Most days are relaxed, aerobic runs. You decide where to go, how far to run. Afterward: Strides? Planks? Abs? Frisbee?

Tuesday, Sept 27, 3pm — Relaxed run or:

10 minute warmup run to the center of the Pioneer cemetery next to campus.
1-2 x 1200m (lactate threshold) 3:00 rest
1-3 x 800m (cross country race pace) 3:00 rest
1-3 x 600m (cross country race pace or faster) 3:00 rest
Jog back to intramural field
2-4 x 100m barefoot strides
planks, abs

Wednesday and Thursday, 3pm — Relaxed run

Friday, 3pm — your choice:
a) Relaxed end-of-week run, or
b) Pre-race warmup if you are racing at Willamette, or
c) Tempo run -- 14:00-20:00 at lactate threshold. This is slower than your XC race tempo, but faster than your steady run. Physiologically, it is the fastest pace at which you produce lactate in your working muscles and clear it at the same rate. It starts off feeling brisk and easy, then is more difficult to sustain, but doesn't feel like a race effort.

Saturday, October 1 —
a) Race cross country at Willamette, or
b) Exploring run on your own

Sunday, October 2 —
On your own: recovery run or long exploring run or trip to the library.

ENTRY DEADLINE FOR FIRST XC MEET IS MONDAY MORNING!
We will go to the Willamette Invitational on Saturday, October 1, not to the Mike Johnson Classic on Friday, September 30.

**Your entry deadline for Willamette is MONDAY, September 26, at 11:00am.** Contact me at heino@uoregon.edu or text me at 541-954-0263 to enter.

We will provide two vans for transportation. Men's 8km race is at 9:30am, women's 5km race is at 10:20am. Races include intercollegiate teams in all NCAA divisions, plus NAIA and community college teams and clubs and us ... Big fields with teams who have been training together for a month.

Your entry fee for the meet is $10 cash, due when you get into the van.

These are pretty high-powered races and it would be the first 8km race for freshman men. There is a very low-key 5km dual meet with the OSU Running Club the following weekend here in Eugene, a good place to start your season.

The Oregon vs Stanford football game on October 1 is at 8pm.

"BALL CREW" AND YOU…THIS WEEK!
For the last 15 years the Running Club has had a great fundraiser. We are the ball crew for the women's Oregon volleyball team at their home matches. We roll balls along the sideline at matches and toss balls to the servers.

It's fun! We NEED newcomers.

At each match we have 4-6 volunteers. We'll teach you how to do it. We always need four veterans and can use 1-2 newcomers who learn what to do and become veterans in just one match.

There are two matches this week:

Friday, Sept 30, 6pm (your arrival time is 5:15pm) vs Arizona State.
Sunday, Oct 2, 12noon (your arrival time is 11:15am) vs Arizona.
Volunteer? Contact me at heino@uoregon.edu or text me at 541-954-0263


FALL RACE SCHEDULE…OSU DUAL ON OCT 8
Every race is optional! There are:
— three collegiate cross country races (men 8km, women 5-6km).
— Three low-key 5km races and a 2-mile on the track.
— 16-mile trail race and half-marathon, both in November.

Sat, Oct 1 Willamette Invitational Salem morning

NEW Sat, Oct 8 5km dual XC meet with OSU Running Club on Amazon Trail.

Thur, Oct 13 Oregon Track Club monthly run 5km Pre's Trail evening, $5

Sat, Oct 15 Lewis & Clark Invitational McIver Park, Estacada

Fri, Oct 21 Run with the Duck 5km road race riverfront, free

Sat, Oct 22 NIRCA Pacific Regional Sonora CA 8am!

Fri, Nov 4 Lewis & Clark 2-mile on the track evening

Sun, Nov 6 Autumn Trails 3.5 mi, 6 mi, 10 mi, 16 mi Rexius/Ridgeline $25-$40

Sun, Nov 20 EWEB Run to Stay Warm 5km, 10km, half-marathon


RESULTS ALREADY
Josh Gordon was 53rd at the Ash Creek Collegiate meet in a field of 79 runners at Western Oregon in 19:46 for 6km on September 16.

Yesterday Jai Shah ran his first collegiate cross country race, 27:03 for 8km at the Dellinger Invitational. Connor Kerr ran 27:32.

'See you,

Tom Heinonen

coach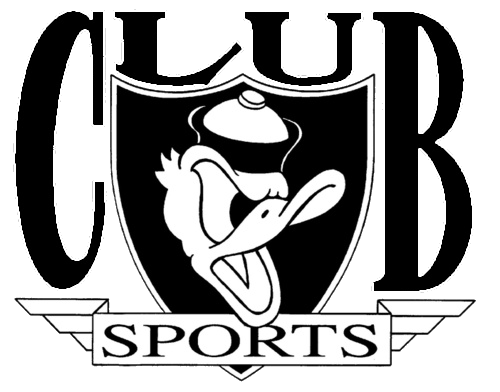 Who we are. What we do!

UO Running Club gives students the chance to get together to run, train and race. Most of our sessions are steady runs. A couple of days each week we offer harder training sessions (intervals, repetitions, hills, tempo runs, cruise intervals).

The club is coached by Tom Heinonen, a member of the US Track and Field and Cross Country Coaches Hall of Fame who coached the University of Oregon women for nearly three decades. In his time coaching the women, he transformed the team from a young program into an NCAA powerhouse. He retired in 2003 to start the club and has been coaching it since.

In the Fall, we compete in collegiate cross country races throughout Oregon, then finish our season at the NIRCA Championships, where we face other college clubs. In the Spring, we enter in collegiate track meets. Several of our runners earn the opportunity to race at Hayward Field each spring. There are road races throughout the year.

We have a wide range of talent and commitment levels, from recreational runners to All-Americans.

Club members receive an e-mailed workout schedule for the following week every Sunday. There is no fee to join the club.

All running sessions are optional. To join, just show up to one of the practices or contact one of us.

The Running Club is a great way to get together with students and to enjoy running!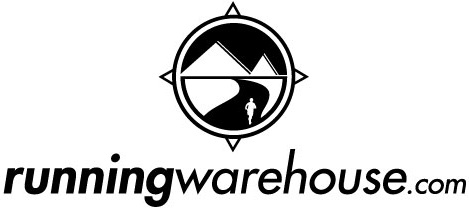 ******************************
'Starting a Running Club?
'Building Your Club?
Read this, a document written by our Club leaders!
******************************