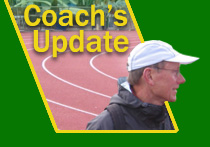 1-07-2018
MLK Yes! Schedule. Donation?


Hey there, UO Running Club! (Saturday, January 13, 2018)

Yes, we will meet on Monday, the MLK no-school holiday, at our regular 3pm time on the IM field. Come and run!

We added two new donors last week. Women are catching up…it's now men 20, women 14. And it's time for you to make your $50 donation to the Running Club if you didn't do it last fall or last week!

The OSU club will host their relay meet on Saturday, February 24. It's on! Check below for our track schedule and for local road races.

No one in the Running Club has to race. It's just fun!

We just signed up member #101...



Monday, January 15 through Friday, January 19: 3pm -- meet on the intramural field for an aerobic run or field conditioning...plus abs or planks. Strides? Remember any drills?

Tuesday would be a good day to do minute runs on Pre's Trail! Our track workouts start on Tuesday evening, February 23rd, at 5:30pm. They'll continue on Tuesday evenings until mid-May.

We meet rain or shine. Every session is optional.



Thanks to all 34 of you who have already donated! Men still lead women, 20-14. And thank you to all our Club alumni and friends who are the backbone of our fund-raising efforts. Seventeen of you have already donated this school year!

Now is the time for the rest of you to donate $50 (or write fund-raising letters). Cash or checks made out to "UO Running Club".

These Club members have already donated:

Jack Rising, Caela Fenton, Cecilie Hansen, Anna Geffen, Champ Davis, Dana Fry, Ben Schoonover, Marin Fredrickson, Magda van Leeuwen, Jake Bromham, Callista Hunt, Johan Ghillebert, Eric Beyerle, Matt McCausland, Tucker Engle, Robert Pedersen, Ryan Jones,

August Howell, Carter Christman, Seth Berdahl, Josh Franckowiak , Ben Rakestraw, Jason Bibeau, Jake Willard, Jessie Gregson-Williams, Adam Sha, Spencer Green, Chloe Parsons, Richard Ruihao Liao, Justin Gallegos, Veronica Blackwell, Nora Sawyer,

Audrey Landes, Mira Cohen.



Friday, February 9
—Indoor club mile in Seattle. (Leave by noon on Friday, drive 6 hrs, race that night, stay in a hotel Friday night, sightseeing on Saturday before the drive home.)

Saturday, February 24
—OSU Club Relays on the Oregon State track, 12noon.

Saturday, March 3
—Willamette Opener in Salem

Saturday, March 24
—Willamette Invitational in Salem … this is the first Saturday of spring break.

Friday, April 6
—John Knight Twilight at Western Oregon in Monmouth
Saturday, April 7
—Jenn Boyam at Linfield in McMinnville

Saturday, April 21
—Cougar Open at Canby High School

Friday-Saturday, April 27-28
—OSU High Performance, Corvallis

Friday, May 4
—Oregon Twilight at Hayward Field
Saturday, May 5
—Linfield Open, McMinnville

Saturday, May 12
—Portland Twilight at Lewis & Clark



Sat, Jan 27 Winter Predictor Eugene, OR 13K, 6K
Sat, Feb 3 Bristow Trail Runs Dexter, OR 50K, 25K, 10M, 5M​
Sat, Feb 10 Couples Classic Eugene, OR 5K
​Sun, Feb 11 Truffle Shuffle Eugene, OR 4M, 2M
Sun, Feb 18 Mardi Gras 5K Eugene, OR 5K
Sat, Feb 24 Hamlin Winter Grit Springfield, OR 1.7M
Thur, Mar 8 OTC Monthly Run Series #1 Eugene, OR 5K
Sat, Mar 10 Run For The Shamrock Eugene, OR 10K, 5K
Sat, Mar 17 Lucky Clover Springfield, OR 10K, 5K​
Sat, Mar 24 Bring In Spring 5K Eugene, OR 5K
Sun, Mar 25 McKenzie River Half Marathon Springfield/Eugene
Sat, Mar 31 Easter Egg Stash Dash Eugene, OR 13.1M, 5K
**Sat, Apr 28 Eugene Flapjack 5km
**Sun, Ap 29 Eugene Marathon and Half-Marathon

'See you soon,
Tom Heinonen
coach
---
← Previous item | Next item →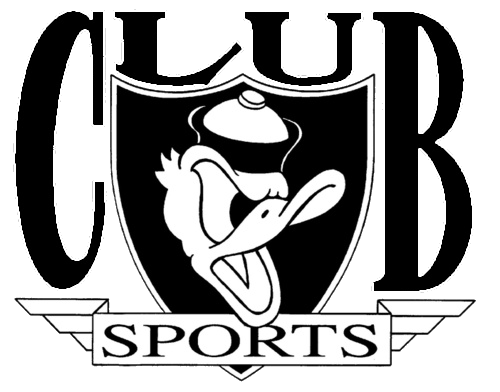 Who we are. What we do!

UO Running Club gives students the chance to get together to run, train and race. Most of our sessions are steady runs. A couple of days each week we offer harder training sessions (intervals, repetitions, hills, tempo runs, cruise intervals).

The club is coached by Tom Heinonen, a member of the US Track and Field and Cross Country Coaches Hall of Fame who coached the University of Oregon women for nearly three decades. In his time coaching the women, he transformed the team from a young program into an NCAA powerhouse. He retired in 2003 to start the club and has been coaching it since.

In the Fall, we compete in collegiate cross country races throughout Oregon, then finish our season at the NIRCA Championships, where we face other college clubs. In the Spring, we enter in collegiate track meets. Several of our runners earn the opportunity to race at Hayward Field each spring. There are road races throughout the year.

We have a wide range of talent and commitment levels, from recreational runners to All-Americans.

Club members receive an e-mailed workout schedule for the following week every Sunday. There is no fee to join the club.

All running sessions are optional. To join, just show up to one of the practices or contact one of us.

The Running Club is a great way to get together with students and to enjoy running!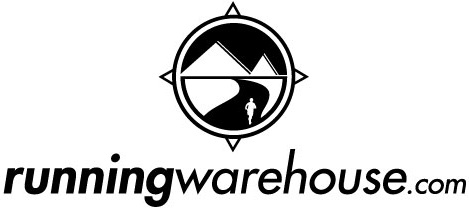 ******************************
'Starting a Running Club?
'Building Your Club?
Read this, a document written by our Club leaders!
******************************