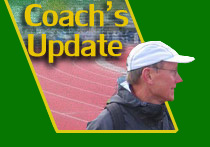 One more track meet!
Hello, UO Running Club — (Saturday, May 20, 2023)

Our track season is over but there are more chances to compete if you wish:

—Portland Track Festival
—Local road races
—Butte to Butte 10km on July Fourth
—Five summer all-comers meets at Hayward Field

We'll meet at 3pm on school days on the IM field for relaxed runs and good talk through the last day of exam week.
END-OF-SEASON … NOW WHAT?
Some of you have trained pretty hard this spring! We've had a lot of success but regardless of how it went for you, after the intensity of a racing season, the next step is rest.

For every high there needs to be a low. Rest and regeneration are part of the training cycle.

Now is a good time to do some easy running…or resting…before you eventually start a mileage buildup this summer for cross country or road races next fall.

If you keep running, do it because you like it, not because you have to. Run for fun, for recreation, because it feels good!

You can run recreationally until the first of July, then start a buildup of mileage for the fall season. Beginning in August I'll suggest specific workouts with some quality running. The volume of that running will increase through August and September to be ready to start our cross country season (if you choose to) when you arrive on campus.

Now, rest or have fun with running! If you still want to race, here are four chances:

RACING OPPORTUNITIES (AND A CHANCE TO VOLUNTEER)
a) If you hope to race at the Portland Track Festival at Mt Hood CC on June 3-4, start here:

https://www.portlandtrack.com/
Click on "Register + Entry Standards".

b) Local road races are listed at https://eclecticedgeracing.com/

c) Butte to Butte, the famous Fourth of July 10km road race here in Eugene is at:

https://buttetobutte.com/

d) There will be five all-comers meets at Hayward Field this summer beginning in June! Kids ages 12 and under on Wednesdays. Teenagers and adults on Thursdays. The meets returning to Hayward Field is a BIG deal!

You can help me officiate the 7-8-9 year olds' long jump on Wednesdays. I've been doing this event since the mid-1970s! My wife has been working at the Wednesday meets since she was 12 years old.

If you want to compete, the Thursday meets have almost all events including a distance race (3000m or 5000m or two-mile or steeplechase).
Details at:

https://www.oregontrackclub.com/summer-all-comers-meets

All-comers dates: June 21-22, June 28-29, July 12-13, July 19-20, August 2-3


SPRING TERM WORKOUTS: WEEK #8
Monday, May 22 — Friday, May 26: 3pm — Light run from IM field next to rec center.


$50 TO BE IN UO RUNNING CLUB FOR THE WHOLE SCHOOL YEAR
Fifty-seven of you have already paid.

Your first week of Club attendance is free. After that it's $50 for the rest of the school year. What a bargain! Here's how you pay:

— Bring $50 cash to any workout, or
— Bring a check for $50 made out to "UO Running Club", or
— Go online to this link, click on "relaunch", then scroll down to Running Club:

https://ecommerce.uoregon.edu/select/2797355/7820428303105

— or, go online to our website, uorunning.com. In the upper right corner click on "donate", then "electronic donation". We are the Club Sports Running Fund. If you donate this way, please let me know. I don't have easy access to who donates this way.

These 75 people have already paid:

Patrik Balazs, Adrian Bayu Aji, Thomas Brugnara, Lance Casey, Sam Clarke, Seb Daniels, Henry Domnarski, Kelsey Eiesland, Charlie Ells, Katarina Erickson, Jack Evans, Eleanor Foster, Miles Freightman, Cole Henry, Carson Houchen, Cooper Kingsbury, Scott Lambert,

Riana Lancaster, Henry Law, Ella Leeson, Ramon Liamzon, Azaria Long, Kellan Murakami, Carter Phillips, Lesli Ramirez, Emmett Saulnier, Luke Schwenker, Evan Secrist, Dillin Siembieda, Charlie Townes, Lindsay Villano, Ryan Wright, Sophie Biegel, Hana Mazur,

Hudson Spears, Nathan Vandehey, Julie Nguyen, Hannah Lewack, Kart Sharma, Alex Aeschliman, Josh Gordon, Renee Gordon, Chris Walker, Oliver Murgian Hedger, Caden Weigel, Quinn Wilcox, Noora Azadvari, Makani Buckley, Henry Axon, Haley Nau, Thomas Perkins, Fayola Beck, Abdiaziz Hussein, Abdirizack Hussein, Mark
Wang, Mila Bush, Bryn Callie, Amelia Cuomo.

Thomas Perkins, Fayola Beck, Abdiaziz Hussein, Abdirizack Hussein, Jai Shah, Abbie Leugers, Ethan Hass, Keaton
Ibendahl, Jack Chambers, Ezra Fenwick, Kate Hathway, Addie Lemann, DJ
Edmonds, Bella Bolong, Adrian Jones, Andy Solis,

Owen Wilson, Will Kelley, Brock Nelson, Peyton Cruz, Sarah Levy.

Thank you, one and all! If you already paid but you aren't on the list, please tell me.

ONLINE SIGN-UP FOR NEWCOMERS
[fall term sign-up is good for the whole school year.]

New Club members must sign up before actually running with the group.  Here's the link:

https://uoregon.campuslabs.com/engage/submitter/form/start/491134

If you signed up during fall term, that covers you for the whole school year.


REGISTER BEFORE YOU TRAVEL
To be a member of the Running Club you must register online. Most of you have long since done this. (You must do it before you travel to a competition!) This is the new link. Many of you who joined Club in winter or spring tried using the previous link. This one works!

https://uoregon.campuslabs.com/engage/submitter/form/start/551773

'See you on the IM field!

Tom Heinonen

coach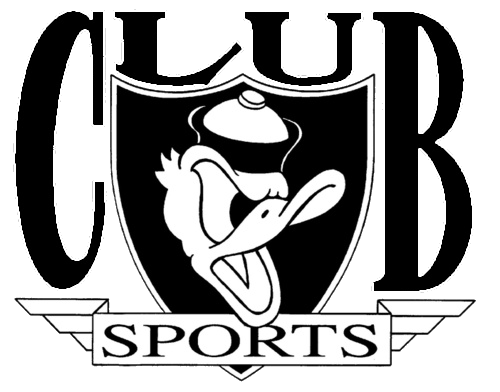 Who we are. What we do!

UO Running Club gives students the chance to get together to run, train and race. Most of our sessions are steady runs. A couple of days each week we offer harder training sessions (intervals, repetitions, hills, tempo runs, cruise intervals).

The club is coached by Tom Heinonen, a member of the US Track and Field and Cross Country Coaches Hall of Fame who coached the University of Oregon women for nearly three decades. In his time coaching the women, he transformed the team from a young program into an NCAA powerhouse. He retired in 2003 to start the club and has been coaching it since.

In the Fall, we compete in collegiate cross country races throughout Oregon, then finish our season at the NIRCA Championships, where we face other college clubs. In the Spring, we enter in collegiate track meets. Several of our runners earn the opportunity to race at Hayward Field each spring. There are road races throughout the year.

We have a wide range of talent and commitment levels, from recreational runners to All-Americans.

Club members receive an e-mailed workout schedule for the following week every Sunday. There is no fee to join the club.

All running sessions are optional. To join, just show up to one of the practices or contact one of us.

The Running Club is a great way to get together with students and to enjoy running!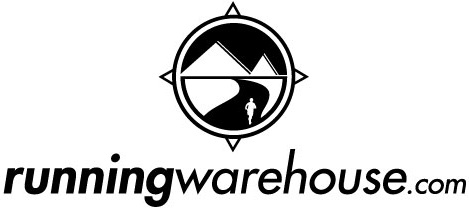 ******************************
'Starting a Running Club?
'Building Your Club?
Read this, a document written by our Club leaders!
******************************