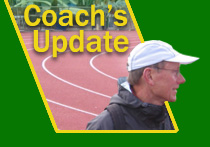 7-15-2018
Sign here. Jack Daniels for you. OSU boss?




—Sign up for Club is now open online. Newcomers and returnees must do it. Link is below.
—Jack Daniels has training buildup suggestions for you.
—We are putty in OSU's hands. Really. Below.
—All-comers…who's working long jump this Wednesday?
—What's a NIRCA?

===========



It's a very quick sign up. 'Gotta do it to run with the Club.

1. Go to: https://orgsync.com/login/university-of-oregon and log in with your Duck ID
2. Search "Running Club" and go to the home page
3. Click "Join Now" in the right hand corner
4. Click the subtitle "Forms"
5. Select: REGISTRATION-Club Members 2018-2019
6. Begin form.

Newcomers, you get your Duck ID at IntroDucktion.

===========



We'll have summer runs this week on Thursday and Friday (July 19 and 20) at 8am from my house at 1012 E. 21st Avenue, on the corner of 21st and Harris.

You run and I'll ride my bike.

From campus, go south on Agate to 21st Avenue, turn right and go five blocks to Harris.

=============



The Oregon Track Club all-comers track meets continue at Lane CC this week, kids on Wednesday evenings and adults on Thursdays. We officiate the 7-8-9 year olds' long jump on Wednesdays. It's fun! Long jump starts at 5:30pm.

This week Eric Beyerle, Emily Morin, Kathy Trafton and Magda van Leeuwen will work the long jump. Text me at 541-954-0263 or email me back at if you need info.

There's limited LTD bus service past my house out to LCC. It's free with UO ID card. LTD bus leaves the UO Station next to the Duckstore promptly at 4:30pm. It arrives at LCC at 4:50pm. I take that bus. (Return buses from LCC leave at 7:12pm and 8:15pm.) Or you can take the EMX to Springfield station and then take the #85 at 5:11pm, arriving at LCC just in time at 5:23pm.

If you want to race on Thursday, the adults' meet includes 800m, 1500m, a joggers' mile (any pace is okay!) and a distance race (I think it's a two-mile this week). Entry fee is $5. Register on day of meet.

=============



July is the time to start your training buildup if you plan to run cross country in the fall. There is lots of time, so there is no rush. Most of you already have been running recreationally for several weeks.

Do you know how many miles or minutes you've run this week? Try to run five miles farther in the coming week…that's 6-9 minutes more most days. Or, you can do a week that feels about the same, but add one more run sometime during the week.

I'd like all of you to do gradual increases in volume during July and August. Each week doesn't need to be more than the previous. You can increase for two or three weeks, then take a light week for recovery.

Don't try to run faster. Just run a little farther, but not everyday. Build your aerobic base. I'll suggest some faster running for you later this summer.

If you want to do relaxed strides on a soft surface occasionally after a run, that's fine. Not hard strides...relaxed strides...flowing, feeling good. If you have a good, grassy surface, run some of them barefooted. Synthetic fields are great for summertime barefoot strides! Five or six is just right for now.

If you have access to your high school team or any club, feel free to run with them! They might be trying to get ready for a season which starts several weeks before ours, though, so be thoughtful. Just tag along and enjoy their company. If you run with your high school team, maybe you can add wisdom as a returning alum.

Our cross country schedule is only partially set, but we know that the big Willamette Invitational is at the end of the first week of fall term, on Saturday, September 29. It's 11 weeks until that meet.

New stuff below!

(Sprinters, stay active. Enjoy your time away from running. Find a sport. Find a team this summer and play!)

=========



'Need a progressive method from an expert to build your miles?

Training theorists say that in your training buildup you shouldn't increase by more than 10% of your previous weekly total. Five miles per week is probably safe, as long as you are willing to take a lighter week when you feel tired.

Training guru Jack Daniels visited us several years ago and used to live in Eugene. Jack suggests holding a mileage level for three weeks, then bumping it up by a number of miles equal to the number of running sessions you did per week! So, if you have been doing 40 miles per week in six sessions (a total of six training runs in the week), then you can add six miles to your weekly total. Simple! Maintain it for three weeks, then go up again.

That plateau method will probably work with just two weeks at any mileage level, but be careful! Rest and an easier week can really help you if you're feeling tired!

I'll have more on training theory and some famous and infamous plans later this summer including:

1) the plateau plan
2) the drop-back plan
3) the blow-up plan
4) the down-the-drain plan
5) the I-forgot-to-train plan

=========



NIRCA is our national governing body, the National Intercollegiate Running Club Association.

NIRCA Nationals in cross country are in Lexington, Kentucky, on Saturday, November 10. We must attend NIRCA Regionals with complete teams for both women and men, and do well, if we want to go to Nationals. NIRCA Regionals will be at Crystal Springs in Belmont, CA (San Francisco), on Saturday, October 27.

This fall we might host a meet again as an alternative for our individual runners who can't to go to the Pacific regional. Our meet would be on October 6. Every runner who wants to go to Nationals must run in a NIRCA "qualifying" meet. Our meet and the Pacific regional are the two opportunities. I pick our top runners, based on the season's performances, who have run in one of the "qualifying" races.

Our October 6 race is entirely dependent on whether the OSU Running Club joins NIRCA ($$) and decides to come to our race. If they don't do both, there is little point in having the race because it would not be a NIRCA "qualifier".

NIRCA Nationals will cost us about $12,000 for 13-15 people to go on a four-day trip to Kentucky.

=============



If you are a newcomer and you'll be on campus for IntroDucktion this summer, I'd be happy to meet with you. Usually, the best time is on the second day you're here. Email me at or text me at 5410-954-0263. In Running Club we're all on first name basis, so I'm "Tom".

=============



Here's our list of newbies:

Evan Kwiecien
frosh, Liberty HS, Hillsboro


Blake Hayes
frosh, Torrey Pines HS, CA


Emily Morin
jr, Lane CC, The Dalles-Wahtonka


William Kokal
transfer, Orange Coast College, Fountain Valley HS CA


Mia Yerton
frosh, Lincoln HS Portland


Ellie Kobak
frosh, Lincoln HS Portland


Kathy R Trafton
PhD student Earth Sciences, Colby College

=============

'See you,
Tom Heinonen
coach
- - - -

Respond to heino@uoregon.edu. My phone is 541-954-0263.
---
← Previous item | Next item →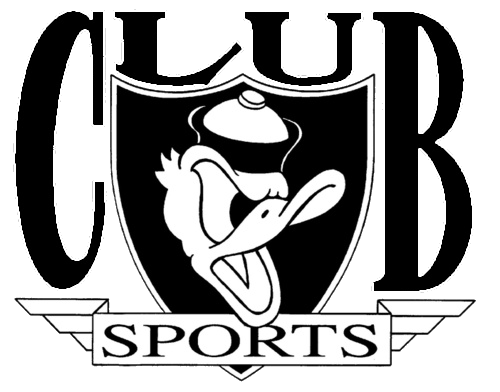 Who we are. What we do!

UO Running Club gives students the chance to get together to run, train and race. Most of our sessions are steady runs. A couple of days each week we offer harder training sessions (intervals, repetitions, hills, tempo runs, cruise intervals).

The club is coached by Tom Heinonen, a member of the US Track and Field and Cross Country Coaches Hall of Fame who coached the University of Oregon women for nearly three decades. In his time coaching the women, he transformed the team from a young program into an NCAA powerhouse. He retired in 2003 to start the club and has been coaching it since.

In the Fall, we compete in collegiate cross country races throughout Oregon, then finish our season at the NIRCA Championships, where we face other college clubs. In the Spring, we enter in collegiate track meets. Several of our runners earn the opportunity to race at Hayward Field each spring. There are road races throughout the year.

We have a wide range of talent and commitment levels, from recreational runners to All-Americans.

Club members receive an e-mailed workout schedule for the following week every Sunday. There is no fee to join the club.

All running sessions are optional. To join, just show up to one of the practices or contact one of us.

The Running Club is a great way to get together with students and to enjoy running!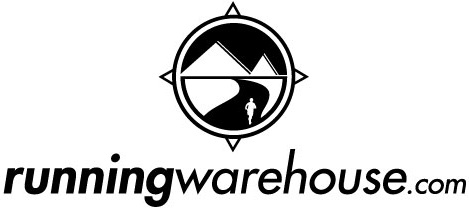 ******************************
'Starting a Running Club?
'Building Your Club?
Read this, a document written by our Club leaders!
******************************